JAMB Concludes Arrangement To Hold 2020 Mock Exam On February 18th
JAMB Concludes Arrangement To Hold 2020 Mock Exam On February 18th,The Joint Admission and Matriculation Board ( JAMB) has concluded arrangement for the conduct Mock Examination slated for 18th February 2020 nationwide. The Mock examination is at no cost to the candidates except the N600 payable to the private centre owners for candidates posted to centres not owned by JAMB.
Candidates can print their mock examination slips that are available online now to know when and where to take examination. The Mock Examination, which is voluntary, was an initiative of Prof.Is-haq Oloyede preparatory to the main UTME.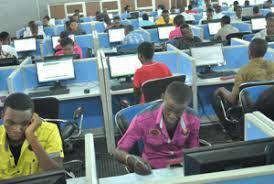 The Mock Examination helps candidates to be in tune with the rudiments of the Computer Based Test (CBT). It also helps the Board test its facilities with a view to having a hitch-free examination.
We also advise all candidates, both those taking the mock exam and those that are not to ensure they download the JAMB CBT Mobile App for 2020 UTME and/or 2020 JAMB CBT Computer Software from Myschool. It will help you to equally prepare your self and get ready for the main exam which is the reason for the JAMB Mock.
It is important to note that results from the Mock Examination would not be added or have any effect in the main examination. The Board also wishes to state that the era of regularisation or condonment of illegal admissions is over.